Super Food Cacao
We source the highest quality cacao from Ecuador and the finest ingredients to hand-craft chocolate that does not contain refined sugars.  We use maple syrup and monk fruit sweetener (Lakanto) instead. Our chocolate is gluten- free dairy-free, soy free. 
Cacao is one of the highest sources of magnesium in nature, full of antioxidants, calcium, zinc, copper, and selenium. Cacao has over 40 times the antioxidants of blueberries, as well as the highest plant-based source of iron. It has more calcium than cow's milk, and is full of magnesium for a healthy heart & brain to help you work with clarity and focus.  
Cacao contains a molecule called phenylethylamine (PEA) which has been scientifically found to improve your mood and lift the spirit as a result of increased serotonin and dopamine within the brain. So scientifically, chocolate can help keep you happy and healthy - both in body and mind!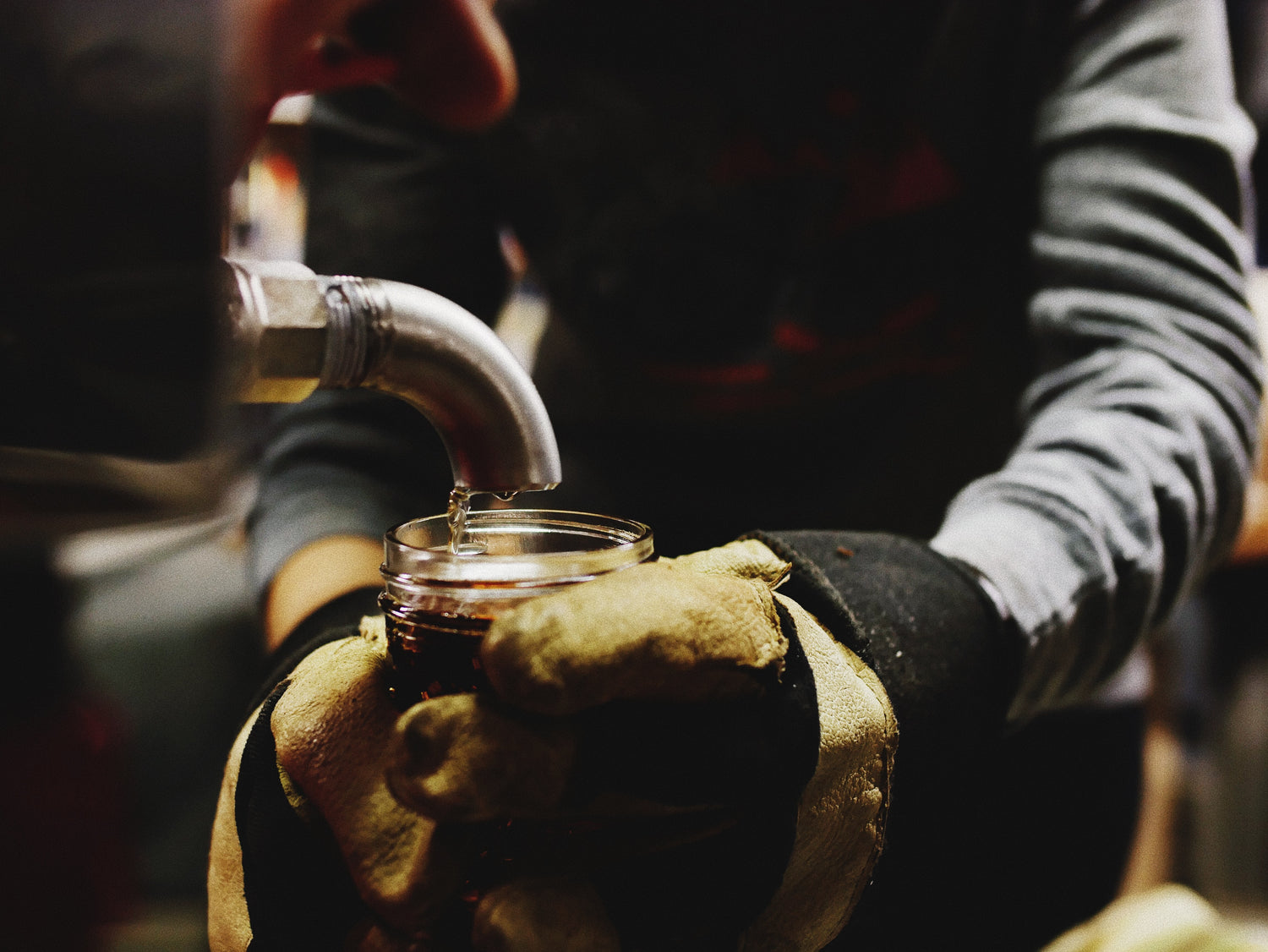 Why maple syrup is better?
We don't use refined sugar in our chocolate as it does not have much nutritional value. Instead, our dark chocolate is sweetened with maple syrup which has the following nutritional benefits: 
A source of numerous vitamins and minerals
A lower glycemic index than refined sugar.
It won't spike your blood sugar levels as quickly
Overall more gentle for your body than refined sugar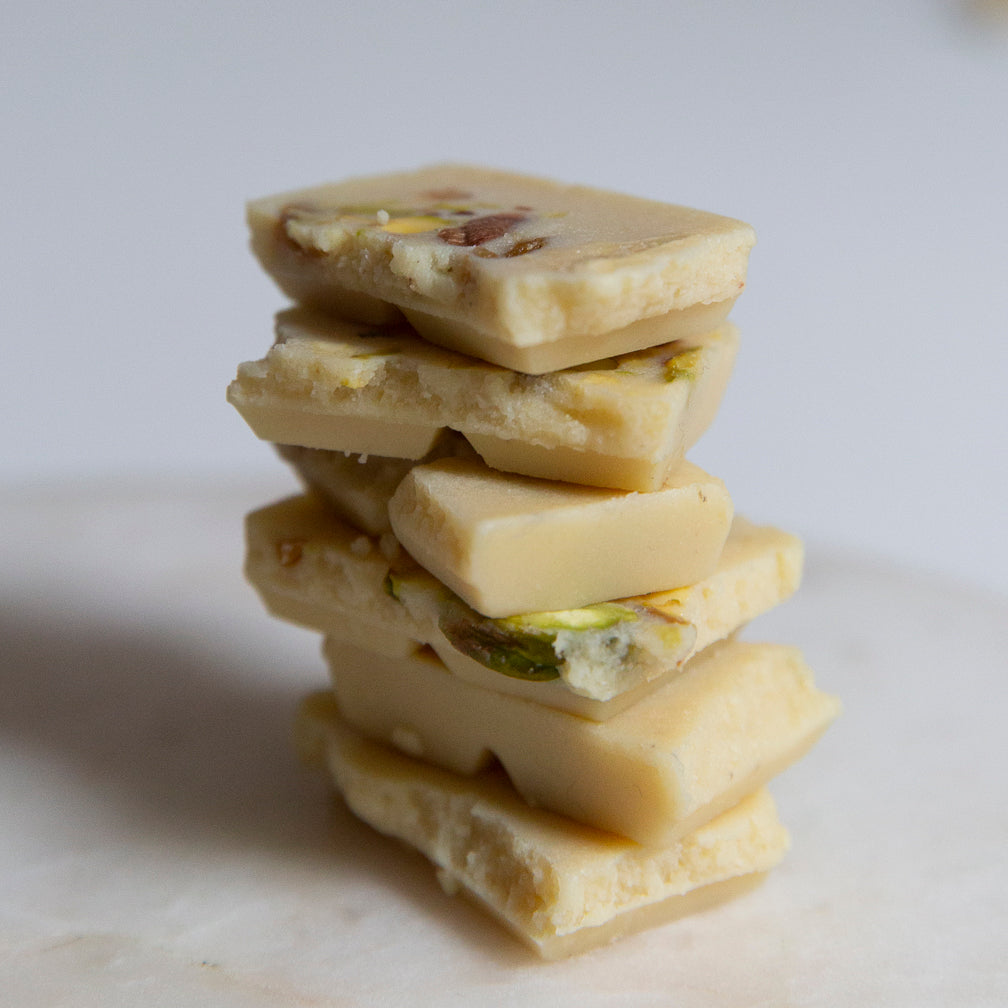 Our "white chocolate"
is not technically traditional white chocolate and is simply made only with cacao butter and sweetened with Lakanto (monk fruit sweetener), It does not contain rice powder, coconut powder and is dairy & lecithin free.
Lakanto (monk fruit sweetener) is a natural sugar substitute that is made from monk fruit.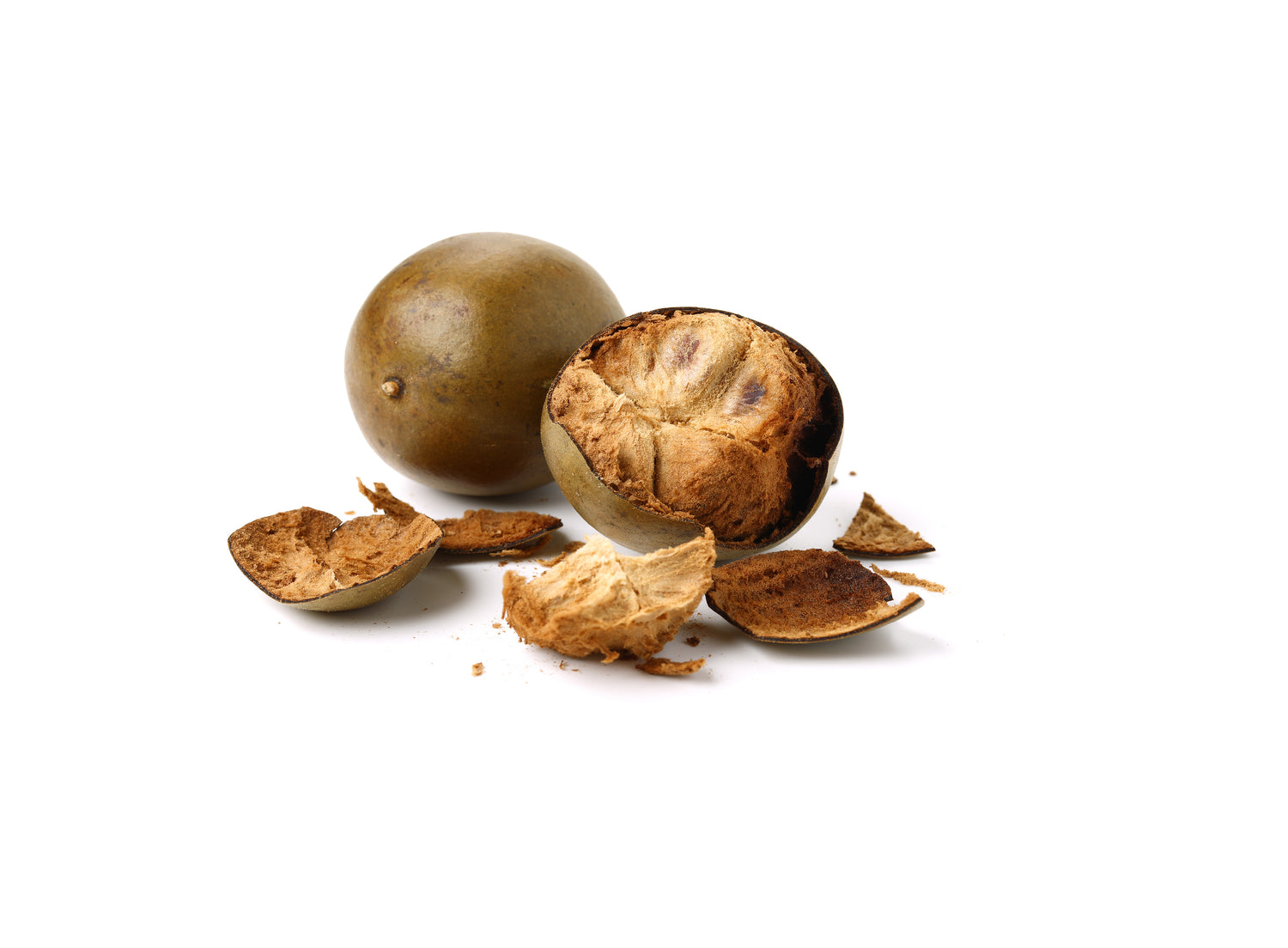 Monk fruit
is a small, round fruit grown in Southeast Asia, also known as "Buddha fruit."
"The Immortal fruit: Monk fruit is often known as a sacred fruit of longevity, and in recent years it has been given the title of super food in the west.
This fruit has been used for centuries in traditional Chinese medicine.
Lakanto (monk fruit sweetener) has zero calories and zero carbohydrates.
Aside from its benefit as a sugar alternative, monk fruit also comes with a host of health benefits :
Acts as an anti-inflammatory and coolant
Helps treat and prevent cancer
Lower risk of obesity
Has low glycemic index like maple syrup